CitySwoon Blog
Face to Face. Real People. Real life.
5 Things You Need to Hear Before a First Date
By CitySwooner | July 18th, 2019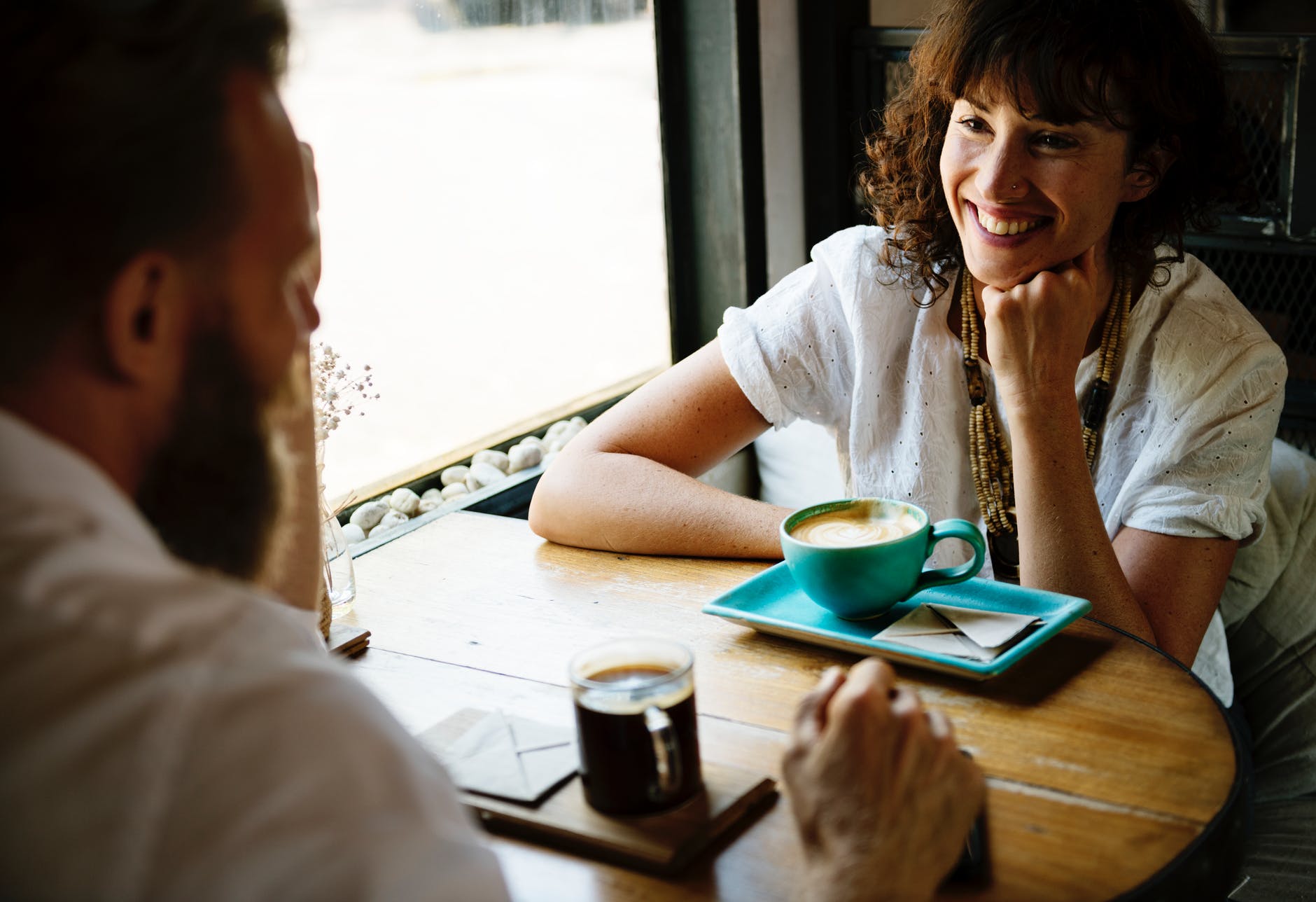 First dates on TV and in the movies can be romantic, magical evenings where sparks fly and love stories begin. But real-life first dates aren't always smooth-sailing. You might be thinking: are all the awkward dinners and small talk worth it? Well, dating doesn't have to be awkward; it really can be one of the most memorable nights of your life. With that in mind, here are five things you need to hear before each first date that can give you a positive outlook and a better sense of confidence on first dates.
1/ You should feel 100% confident in yourself
When it comes to dating, low self-esteem can prevent you from taking advantage of opportunities to get to know someone who could fit very well into your life. Before making the decision to dive headfirst into the dating world, you need to be sure that you have confidence in yourself, both physically and emotionally. Don't let any physical characteristic come between you and your confidence; instead, do your research and take matters into your own hands.
Common physical issues like hair loss for men or acne breakouts in women, for example, can take away your motivation to go out on dates and, in turn, disturb your self-image. You can always try out different treatments to manage your physical insecurities, like a prescription that slows hair thinning or a clinical acne solution, but there are also plenty of ways to embrace your flaws and work toward self-love. If your lack of confidence starts to affect your dating experience or your willingness to try in the first place, seek advice from a medical professional in the form of therapy or even try some self-love journaling. Your mental and emotional wellness often plays a much larger role in your than you might expect in your overall confidence and relationships.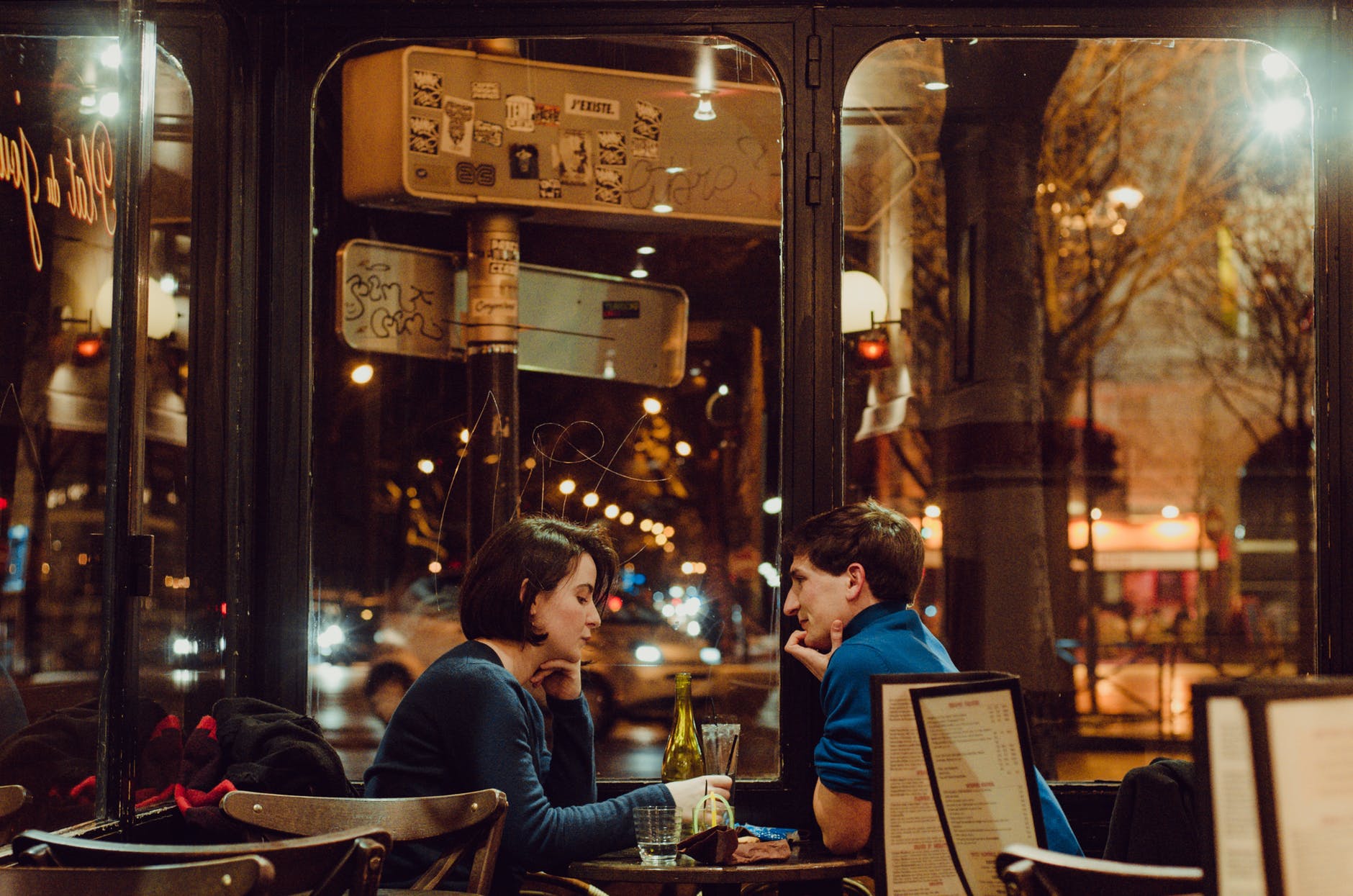 2/ Don't over-dress
The phrase "dress to impress" may be fitting for a job interview, but dressing to impress your partner is not what's most important on a first date. First and foremost, you need to dress in what you're comfortable in. Oftentimes, some feel the need to go the extra mile by dressing over-the-top or in a way that doesn't allow them to feel like themselves.
Wear something that makes you feel so much like yourself that you ooze confidence with no distractions. It's also important to keep in mind to dress for the setting of your date. Look into a restaurant or bar ahead of time to see if wearing a dress and heels is appropriate, or if jeans and a t-shirt would suffice. Check out some popular first date locations before making any solid plans and plan a date at which you can look and feel comfortable.
3/ Ask questions
When you're on your first date with someone, conversations can tell you a lot about what your relationship dynamic would be like. Thus, keep in mind that you should be listening to your date as much as you're talking. To make sure that you both have had the same chance to share information about yourself, ask questions throughout the date.
Bring up some questions that will give you more background on who they are as a person, what they value, and what kinds of things they enjoy. If you're unsure as to what to talk about, look up some fun first date questions that can break the ice and get the conversation going. Asking questions can show your date that you're curious about them and a selfless person in general.
4/ Be open-minded
When exploring the dating world, it's perfectly acceptable to be particular– or in another word, picky– when considering who you want to spend your time with. In fact, many times it's necessary. However, knowing specifically what you might want in a partner can also set you up for failure on first dates.
I encourage you to not let your idea of your perfect match lead you to ruling out a potential partner. Maybe they're a cat person and you're a dog person. Maybe they're vegetarian and your favorite foods are hamburgers and hotdogs. The point is, many differences can be overcome; the benefit of dating is that we can get to know people who are different from us, and learn how those qualities we don't have can complement our own.
5/ Don't ignore the red flags
One of the most common tendencies for singles going on date after date is that they overlook some simple details that can indicate they'd be better off parting ways. If you ignore the red flags in conversations early on, you waste a lot of time on multiple dates with the wrong person when you could be one step closer to the right person.
Some minor dating red flags can be differences in opinion on things like marriage or religion. Though a relationship can still be formed around these disagreements, pay close attention early on to see if you'd have to make any important sacrifices to explore that relationship. Other more serious red flags can surface as unhealthy behavior like possessiveness, jealousy, or even violence. Analyze behavior during your date and seek help from a loved one for advice, or from a domestic violence hotline in serious cases.
Don't be discouraged if some dates don't work out as you had hoped. As cliché as it may seem, there really are plenty of fish in the sea. Take your time, get to know people and move on when you see fit. Once you have the self-confidence to take dating head-on, you can meet some great people and maybe even your soulmate (if you believe in that kind of thing).
Happy Dating!