CitySwoon Blog
Face to Face. Real People. Real life.
The Dating Red Flags You Need To Know About
By CitySwooner | May 15th, 2019
By Rachel Russo
Sometimes, it really feels like the modern day dating scene is a battlefield! In order to improve your confidence and chances of getting into (or staying in) a successful relationship-and protect your time, energy, and emotions-it is crucial to identify early red flags in dating.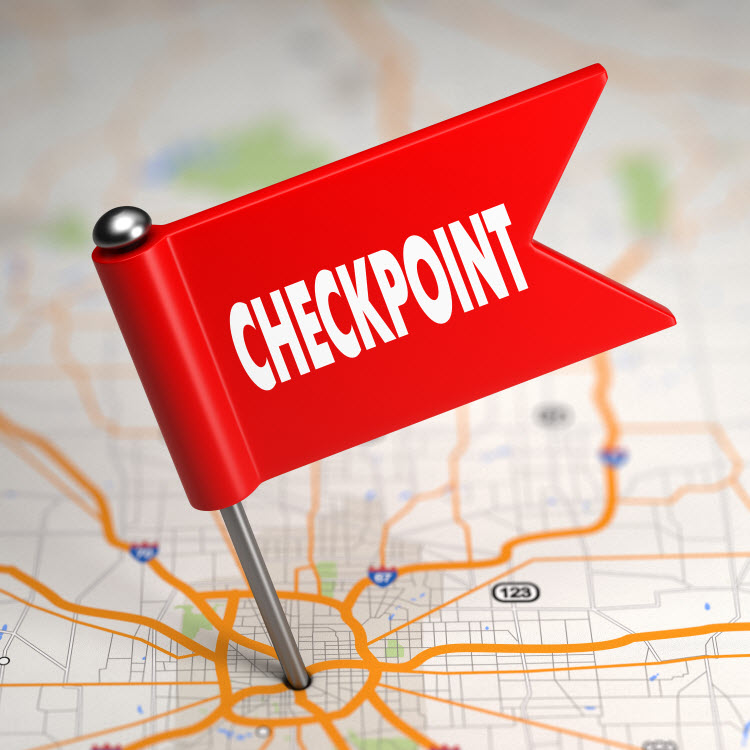 You might be wondering: What is a relationship red flag anyway?
Well, it is a sign or series of signs that indicate someone is not relationship material–or relationship material for you. Since I don't know you personally, I'll share common relationship red flags that indicate a male or female isn't good enough for a relationship with anyone. After avoiding people who show these red flags, you will then be empowered to figure out what else is a red flag for you.
But first let me say: All red flags are not created equal. Some are incredibly toxic and lead to heartbreak. A few that come to mind can indicate serious issues. Talking non-stop about himself/herself on a first date can make for a narcissistic personality. Binge drinking on most dates can indicate addiction to drugs or alcohol. Asking you for money can indicate serious financial problems. Checking out or flirting with others can be a hint of cheating. An angry outburst behind the wheel can be correlated with physical abuse down the road. If you see these type of red flags, my advice is to RUN–fast.
Now for the common red flags when dating…
To begin with, you have to look at how someone treats you in the early stages of dating. There are certain behaviors that show someone (often a guy–sorry to seem stereotypical) is more interested in a hookup–like failing to make plans in advance, texting during late night hours, not contacting you between "dates", initiating conversation that is focused on sex, harassing you for "sexy pics" and pushing for sex very early on.
One of the easiest ways to determine this is to look at his communication or lack thereof. If he frequently ignores your text messages and never calls, it is a sign that he isn't looking to commit to a relationship. If he always takes a really long time to reply, that is a bad sign too. Does he only call you from the car and cut the conversation off as soon as he gets home? Does he never take your preferences or schedule into account when planning dates? Does he expect you to constantly accommodate him? Disregard your feelings? Selfish! If your gut says you're not a priority, you probably aren't! (Same goes for women, of course….)
Trust Actions, Not Words.
The most effective way to determine someone's intentions early on-and throughout the dating experience-is to trust actions more than words. Do not listen to what someone says if his or her actions are not in line with what is coming out of their mouth. If you can't be objective or lack the confidence in determining whether someone is relationship-ready or really into you, talk to a friend, coach, or therapist. Share screenshots if necessary! Remember other people can see things that you can't sometimes. You are in it and have blind spots.
As relationships progress, it is even more important to look at those red flags because they will tell a lot about whether things will continue in a good direction or not. At this point, you may be even more "blinded" because you'll be high off the chemistry and comfortable with that person. But you have to be honest with yourself. Now that you know him/her better, are they ready to commit?
If someone talks about an ex too much, it is a red flag. If someone is holding on to bitterness from the past, it is only a matter of time before they take it out on you! Does he fail to introduce you to friends and family after a considerable time dating? This may be because he does not see you in his future. This is a sign of a commitment-phobic guy.
Other things to consider:
Does he/she make false promises? This is a sign of dishonesty and an indication that you may have difficulty trusting them.
If you can look out for these common red flags on a regular basis and steer clear, you will save yourself a ton of heartache and be on the right path to finding the perfect match for you.
Do they withdraw and shut down every time you want to talk about feelings or where the relationship is headed? Again, fear of commitment…
To be honest with you, one thing my career has taught me: If it walks like a duck and quacks like a duck, please have the confidence to assume: Its a duck! All you need is the confidence to walk away from that duck and trust you can find better!
For more advice on dating and relationships, check out RachelRusso.com.