CitySwoon Blog
Face to Face. Real People. Real life.
It's a First Date: What Should I Wear?
By CitySwooner | July 25th, 2019
First dates can be stressful, so feeling comfortable in your clothes is key to helping you feel comfortable on your date. You want to present your best self while looking attractive to your date. How do you accomplish this? Here are some basic guidelines.
Relax and Wear Your Smile
The most important accessory is your smile! This is the first impression – maker. Your date's internal dialog will be speaking loud and clear, and what your date sees will set the tone of his or her initial impression. We all do make initial judgments, albeit often incorrectly, but we are human, and this is what we do. That being said, take a look at your smile. Are your teeth as white as can be? Even crooked teeth will look better when they are white. If you think yours could use some sprucing up, see your dentist to discover what options are available or invest in some over-the-counter whitening strips. Remember, a smile makes you look friendly and approachable. This is your most important accessory!
Keep it Comfortable, Stay Fresh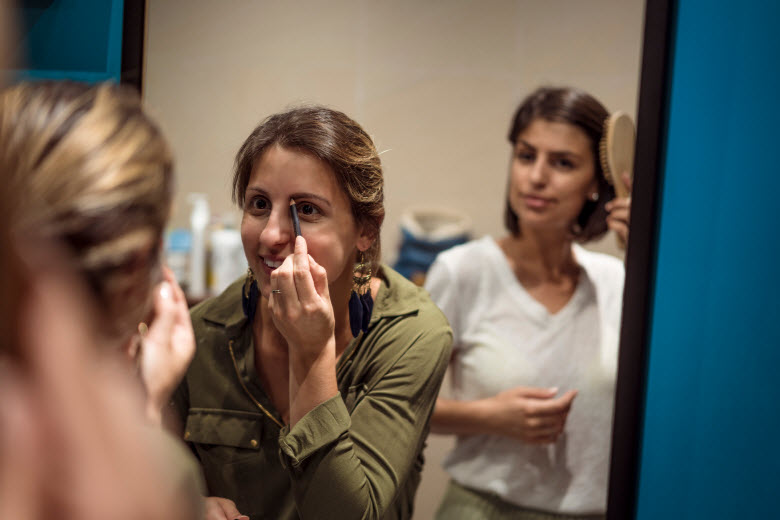 Ladies, did you know that uncomfortable shoes can make your face ugly? Take a look in the mirror when your shoes are killing you and you'll probably see some contorted version of yourself. Comfortable shoes are more important than you think. You want to be fashionable, but be sure to wear a pair that doesn't "kill" your feet.
Men, wear something fresh. That means no picking out clothes from the hamper – come on, you know you've done it! That's fine if you are going to the gym but not for a date! For a date, you want to smell fresh and look crisp. Avoid jeans you have been wearing all week long that are now probably all stretched out. You want to look "put together" so find something that fits well and makes you feel confident.
Ladies, remember that you are dressing for a man, not for your girlfriends. Kitschy jewelry that your girlfriends might find adorable will just appear distracting to men. *Remember: less is more.
To Show or Not to Show and How Much to Show?
Ladies, should you show off your assets? Yes! But pick one at a time. When it comes to looking sexy on a date, showing too much can give a trashy or too sexy of an impression.  Pick one great feature: cleavage, arms, legs, shoulders, tush.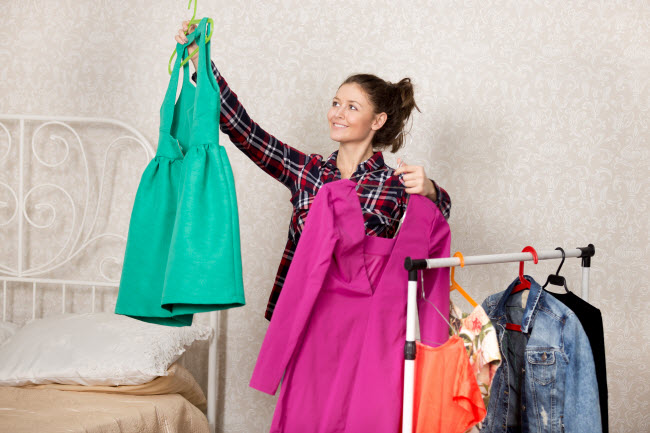 For example, if you wear a short skirt, pair it with a long sleeve shirt or one with a high neck. Or an off the shoulder top can go nicely with a long skirt or pants. If you have great legs show off your legs – not legs and cleavage. Remember that you are dressing for a man, not your girlfriends who may think the latest trend is super cool.  Super cool may not have the same effect on your date. 
Men tend to like more traditional feminine styles – reds, small pretty florals, a cinched waist or a sheath dress always look good. Avoid loose billowy looks – men like to see curves!
Accessorizing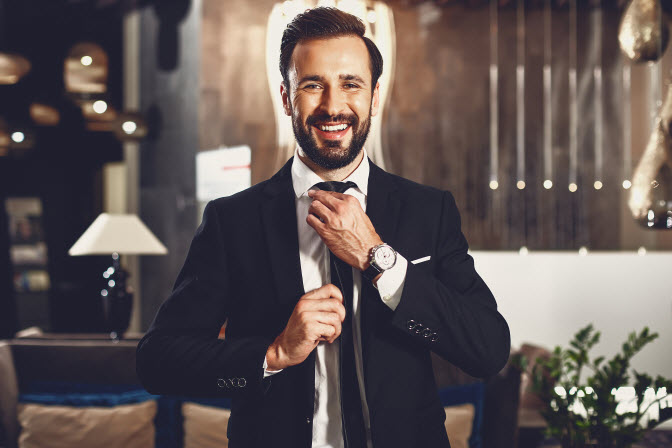 As for color choices – men love red on women; avoid orange and brown. Black or a rich blue are the best colors for a man to wear on a first date. Generally, black makes you look slimmer while red and white gives a larger appearance. If you have a fair completion, choose a color that perks you up; avoid pastels. Pastel colors are difficult for most people.
Men, you have less opportunity for accessorizing then women; therefore, a great watch, belt, shoes and glasses are always worthwhile investments. A nice sport jacket and casual jacket are also good investments because they will give you a good put-together look.
Ladies, if you have long hair, wear your hair down! Even on a hot day, the best way to wear you hair is down for a first date; it's sexier and freer-looking. Uptight buns make you appear uptight. Any gray roots? Unless you are letting them grow out, be sure to touch them up before your date. After you have established a dating relationship, you can relax, enjoy each other, and pick any color or accessory you want!
Now go and have a great time on your date and enjoy!
Contributed by
Lydia Vine
Stylist4Singles
Lydia@stylist4singles.com